Hydraulic press offer
Hako introduces and encourages you to use the service offer of a hydraulic press with a pressure of 500 tons. This offer applies to both individual clients and companies. Hydraulic presses with a pressure lower than that offered by us, eccentric presses or any other type of mechanical work are characterized by a much lower working pressure, and thus also the ability to work with elements that require high pressure forces to achieve the desired effect. Such elements cannot be freely shaped or bent. Hydraulic presses with a pressure of 500 tons turn out to be not only the required minimum, but in many respects they even become the norm when working with elements that require it in the course of work with them. Our company, apart from having excellent quality and functionality of hydraulic presses, also provides properly trained specialists to coordinate the work of the above-mentioned machines. Specialists provide assistance as a result of a long-term process of acquiring practical skills.
Technical Documentation
(Recommendations general information for each operation)
Free valuation of services
We invite you to submit your inquiries.
Paint shop
Our paint shop was established in 2018 and is one of the most modern paint shops in Poland.
The technical requirements for cycle times and dimensions for large and small parts are very different, therefore our paint shop consists of two separated painting lines with a common usage of pre-treatment, chemical tunnel, cooling section and hardening oven. Powder paint shop rooms, masking and demasking machines are separated because of the differences in components. (Weights; suspension variants).
Machinery Park
We have the newest machinery park
We have the newest machinery park which includes saw, guillotine, rolling mill, 60T/300T/500T press, manual lathe, numerical lathe, die cutter, sandblaster, flanging press, eccentric press, bending brake, drills, pressure welding machines, tools for stud welding, MIG/MAG welders, tig-welding machines, welders and covered electrode, lasers.
We get the max quality of offered products which the quality control department watches over.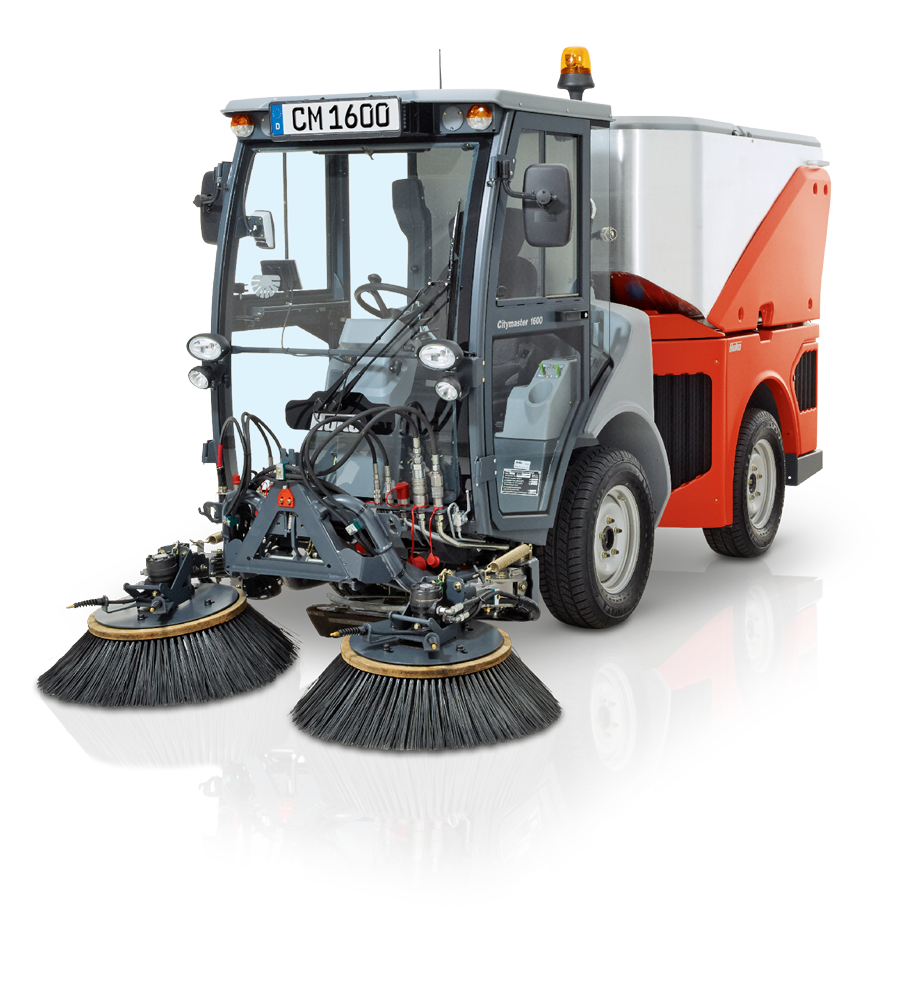 We create units for cleaning machines in internal and external parts of buildings, for maintaining cleanliness in communal areas and for maintaining green spaces. We take part proudly in a production of street sweepers, clamping rings, industrial vacuum cleaners, polishers which are used in all well-known chain stores in Poland and worldwide.
Guarantee of quality
We work in in an accordance with ISO standards.